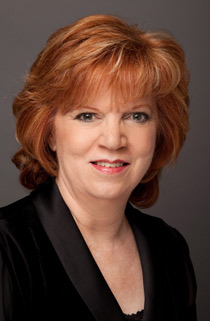 Sarah E. Stanton, Composer
Sarah E. Stanton was born in Ithaca, NY and began her musical studies on the cello at the age of nine. Her first cello instructor, a grade school violin teacher, recognized her prodigious musical talent, and even agreed to travel to her home to give her private lessons. Later, he encouraged her to enter the Philadelphia String Ensemble contest for students aged 11-17. As the youngest competitor, she won first place, with the judges stating that she could become famous for her playing if she continued her studies. However, without the means or proper teachers to direct and nurture this gift, Sarah stopped playing the instrument shortly after the String Ensemble contest, consigning her cello to the basement, where it remained for 10 years.
As a double degree student at Drexel University in Physics and Electrical Engineering, Sarah joined the college chorus, thoroughly enjoying the classics sung throughout her first year. This stirred her desire to pull her cello out of the basement and pursue studying the instrument for another year, first under the direction of a fellow student, Don Newmeyer, and then with a retired member of the Philadelphia Orchestra, Elsa Hilger. Both teachers acknowledged Sarah's special gift in music. Graduation from Drexel, however, and her pursuit of higher education at Cornell University caused her again to set the cello aside – this time in the back of her bedroom closet, both to protect the instrument from damage and to hide it from curious visitors…
After completing her education in graduate studies in Engineering Physics and Medical School on the east coast, Sarah began her Medical residency program at USC & LAC Medical Center in Los Angeles, CA. It was at this time that the nagging desire to return to playing the cello caused her to contact the gifted cellist Alexander Zhiroff. However, throughout these continuing studies she felt that something was still missing, and the music she had been continually hearing in her own mind since childhood became louder and louder. Bored with much of the music she was studying, Sarah used some of the skills she acquired during these lessons and began to write her own music, first for solo cello and then for string quartet. When Alexander listened to her first composition, he inquired where she obtained it. Sarah shared with him that this is music she hears in her mind. Alexander informed her that this was quite unusual, and he encouraged her to continue writing down this music. One may wonder why it took so long for her to recognize this unusual ability, but in Sarah's mind, hearing original music was normal, and was almost second nature, like breathing….
This conversation ultimately led to the release of a string quartet CD titled A Glimpse of Heaven in 2004, consisting of 15 short modern classical compositions. The following year, Sarah began to compose concertos for violin, piano and viola, two violins, and lastly, cello. During this time, a prime challenge she faced was learning how to score music for full orchestra. Through the helpful instruction of clarinetist and orchestrator Zinovy Goro and composer Kevin Kaska, she completed the violin concerto featured on this CD; it was ultimately recorded by the Los Angeles Jewish Symphony under the direction of Noreen Green on April 19, 2011. Kevin served as the producer and Zinovy took part in the orchestra.
Sarah is currently working on other symphony compositions, as well as music that features individual instruments to be recorded in the near future. She balances composing with both her medical practice in San Diego, CA and spending time with family and friends. If you ask her what she enjoys more than anything else in life, however, her answer would be writing more music.